We have many aircraft come through Mildura, only because there's fuel handy here.
Recently VH-VGG, the Bell430 from Griffin Helicopters (Perth) stopped overnight.
As a female friend described it; "Sex with blades"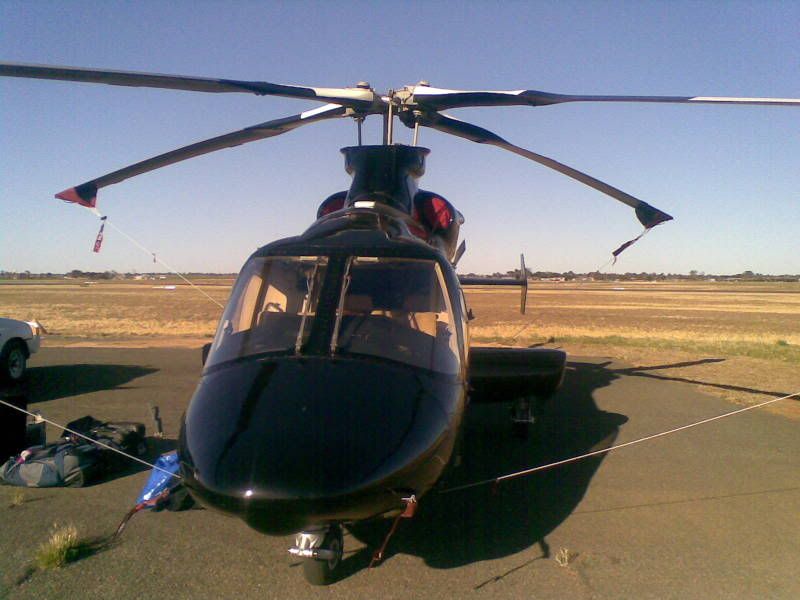 This way sir...
would you like the blinds up,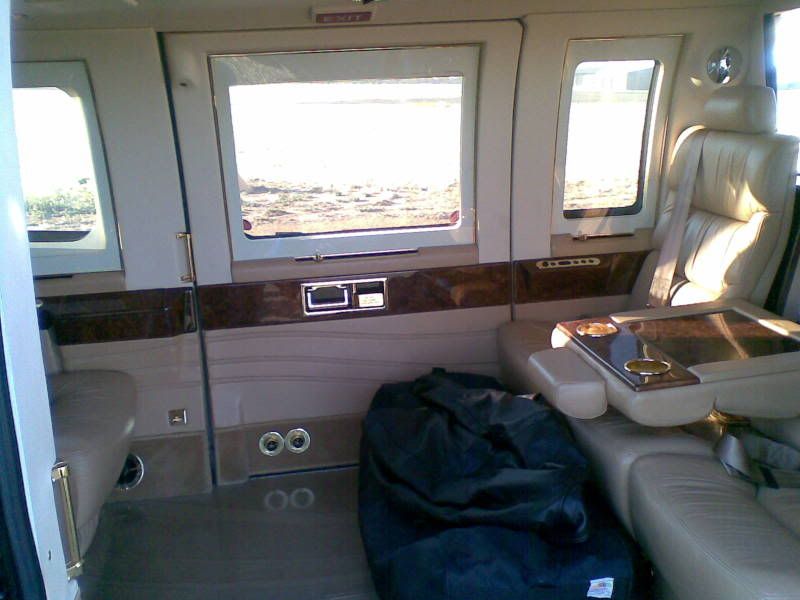 or down? All windows have blinds sir.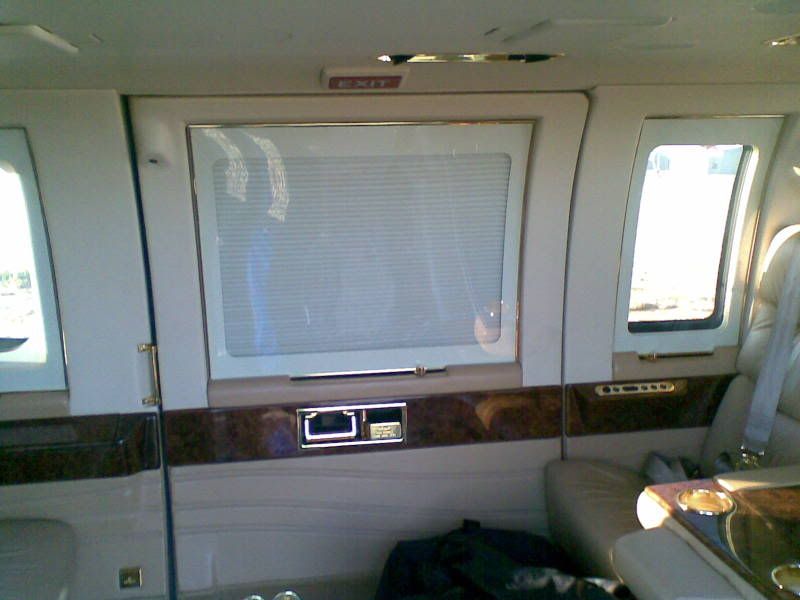 You can sit and enjoy,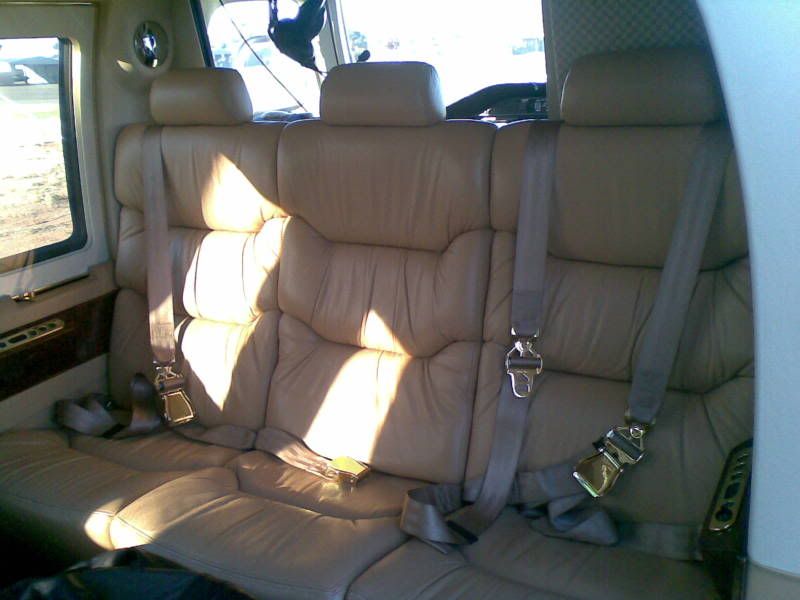 or listen to some music / DVD?
And yes the panel between the drivers & pax slides up for privacy, just any normal limo!
Plenty leg room,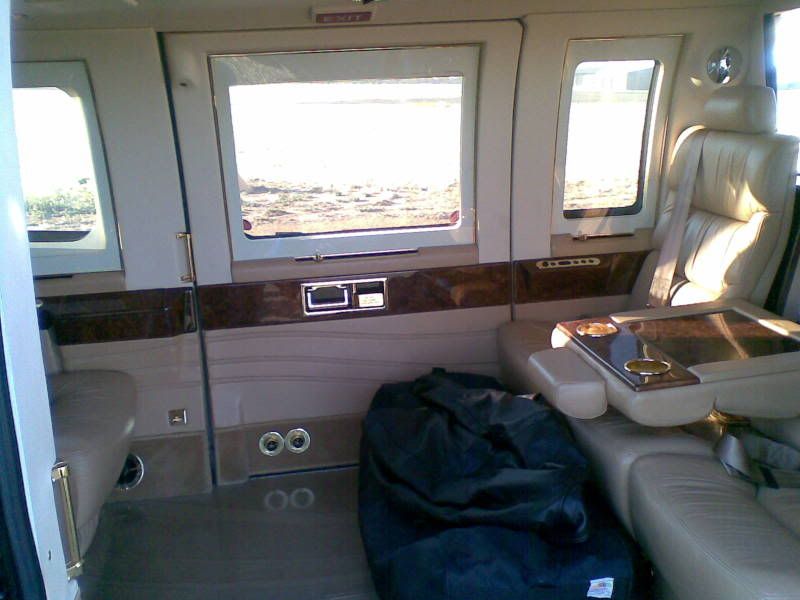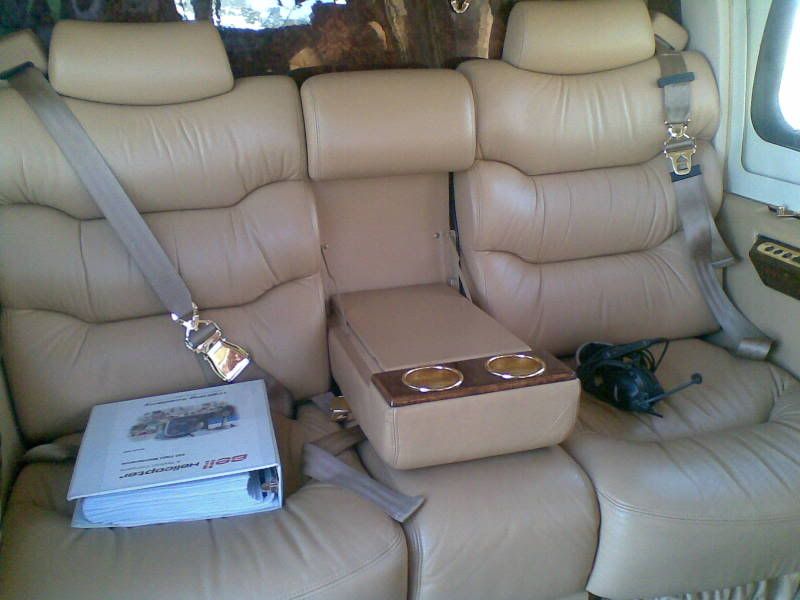 The drivers are not left out,
See ya.