I didn't have a camera with me when I flew UNDER the harbour bridge.
Ain't that the way. The instructor who sent me solo had two pieces of advice: 1. Try not to crash, and 2. FFS buy a cheap camera to hook over the map light, and never lift skids without it - coz no-one's gunna believe some of the
really
cool sh*t you'll get to do in these things. Wish I'd followed it more closely. Most of the landing piccies I've got are dull as dishwater or involve nudity/lewdity in pleasingly inaccessible locales. (Bit worrying actually to cast an eye back over my flying journals...)
Anyway, this one isn't technically a landing (yet), but it was blowing about 50 kts and a bit teeter-heady for happy-snaps at the business end. Pity the poor SAS candidates who had to get to each such pinnacle check-point on foot, btw; most of that gig was lifting them off the tops exhausted, as they bailed out of the Endurance phase.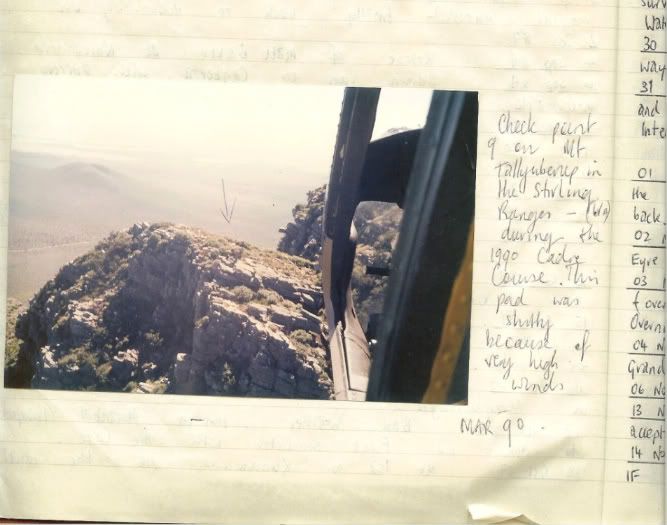 Why any twit would want to
climb
to the top of a mountain, post-Igor, is frankly a mystery.